Landscape Lighting Lake Mary, Florida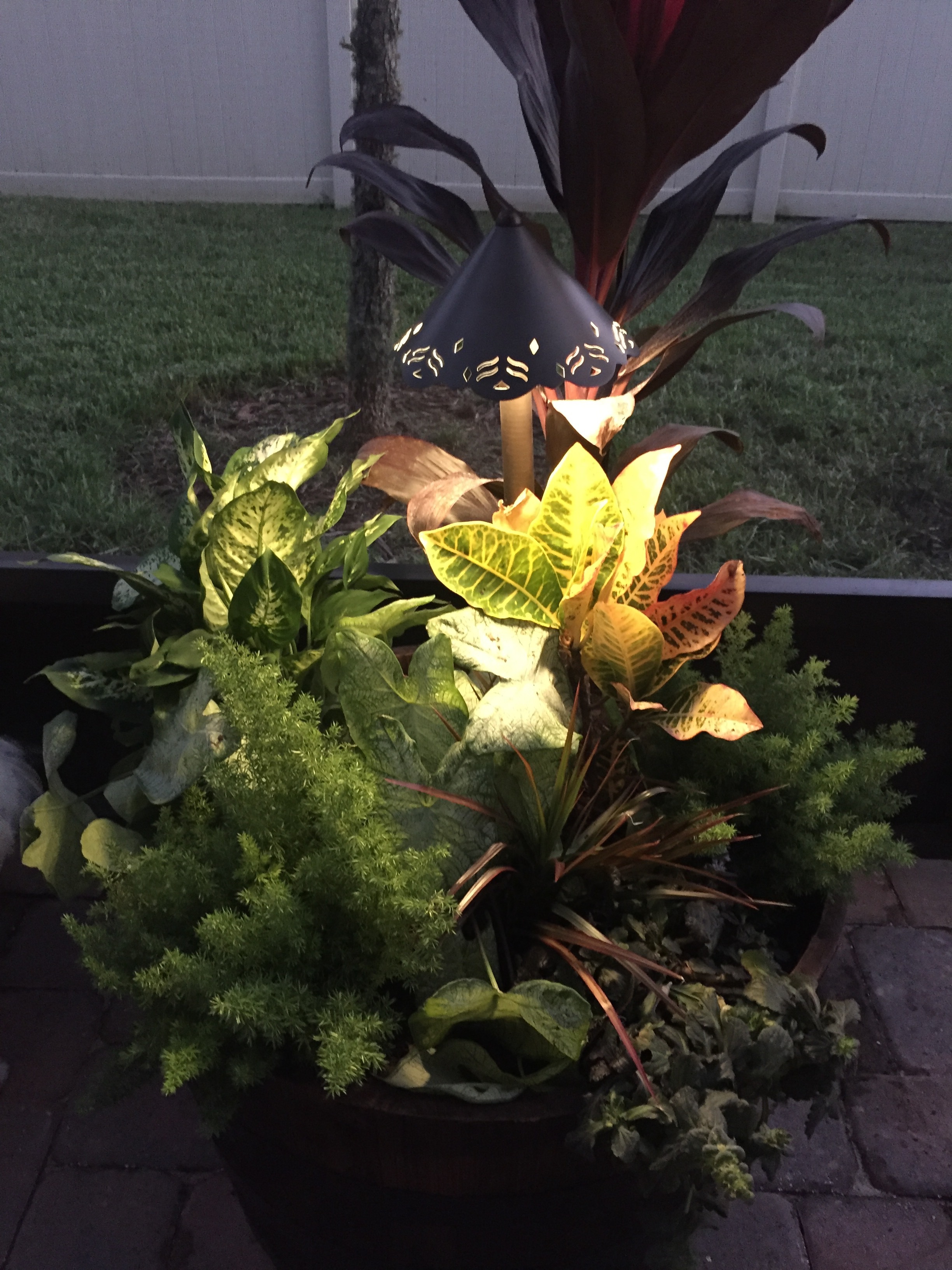 Your landscape is something that you should be proud of. It's also an important part of your property's curb appeal. It's why you shouldn't forget about how your landscape looks at night. You may put a lot of effort into maintaining it so that it looks great during the day, but if it's not properly lit at night, then no one will see it – and that affects more than just your curb appeal.
What Your Outdoor Lighting Should Accomplish
When planning out your outdoor lighting scheme, the following are the four goals that you should seek to accomplish:
Improve your property's safety – If you can't see where you're going, then it's probably not safe. The last thing you want is trip over something and hurt yourself as you're walking from the street to your home because it's just too dark to see. Driving up your driveway can be dangerous as well without proper lighting. Not to mention that the last thing you'll want is for any guests or anyone in your household to injure themselves as a result of a lack of lighting. Proper lighting will help ensure that your property is safe to walk through.
Increase your property's security – Believe it or not, but your outdoor lighting can have a big impact on the security of your property. Potential thieves are going to be much more emboldened to sneak around a property if they know that nobody can see them. With proper lighting, there will be fewer hiding places. Not only should you be able to see anyone that's on your property at night, you'll want your neighbors to be able to spot anyone that's sneaking around as well.
Boost the curb appeal of your property – Curb appeal doesn't just go away when the sun goes down. You can use lighting to highlight different landscaping and hardscaping features in your yard, thereby leaving a better first impression on guests.
Create an ambiance for social settings – If you like to entertain guests, then good outdoor lighting is important for setting a certain mood.
Designing Your Lighting Scheme
Every property is unique, which means that every lighting scheme needs to be customized to meet the needs of each property. We will do a thorough evaluation of your property and determine what types of lighting will work well to accomplish all four of your lighting goals while ensuring that they work as a singular design. The following are some of the different types of fixtures we can use and how they can be implemented into your lighting scheme:
Area Light Hats – Area light hats are a good option for pathway lighting. They can help light up your walkway while also providing some light to the landscaping elements flanking your path, such as flowers or bushes. The hats that cap the lights help keep the light low to the ground.
Bullet Lights – Bullet lights are adjustable uplights that can be installed below features that you want to highlight in your landscape. They are particularly useful for lighting up tall trees that you want to emphasize during night time.
Down Lights – Downlights can help provide focused light in outdoor spaces. For example, if you have a patio with a roof, then placing downlights on the posts holding up the roof is a good way to provide enough light for safety and security purposes without taking away from any type of ambiance you're trying to create.
Wall Sconces – Wall sconces are useful because they can be mounted on any of your exterior walls. We recommend using them by doorways or even next to your garage door. They provide enough light to highlight your entrance but not so much that the area is overlit. Our wall sconces are also aesthetically pleasing in themselves and a great decor element for your exterior.
Post Lights – Post lights are great for adding ambiance, especially around social areas, such as on your deck or around a backyard patio.
Step Lights – Step lights are some of the most unobtrusive lighting options available. They can be installed on your stone steps to help light your path. However, there's no danger of them getting in the way since they can be mounted directly in the middle of the steps. They also don't bleed a lot of light, making them effective if you're not looking to light the areas flanking your path.
These are just a few of the different types of fixtures that we can use to help create a successful lighting scheme for your landscape. Additionally, all of our fixtures use LED lights, which are some of the highest-quality and energy-efficient lights available. Find out more about our landscape lighting services throughout the Lake Mary and Central Florida area by contacting us at Snyder's Landscapes today.