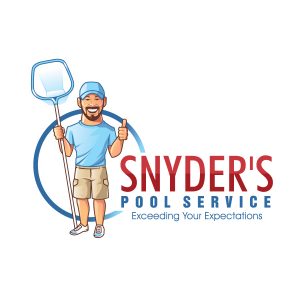 Enjoy Your Pool
Snyder's Landscapes offers pool maintenance services in and around the Central Flordia area in Lake Mary, Heathrow, Sanford, Longwood, Winter Park.  We offer a variety of schedules for busy homeowners from pool open and closings, to weekly services.
Inspection and Maintenance
Not only do we offer pool maintenance services, we can also inspect your pool and troubleshoot any issues you might be having, as well as fix any small rips or tears. Our attention to detail keeps our pool maintenance customers returning year after year. From balancing chemicals to system inspections, we can handle your pool so you can enjoy it!
We are CPO- Certified pool operators
Full weekly maintenance
Water testing
Pool chemistry
Chlorine levels
pH balance
Equipment maintenance
Algae prevention
Leaves and debris clean-up
Filter cleaning
Specialized treatment for salt water systems
Backwashing filters (DE)
Emptying of skimmer and pool pump basket
Relax, We've Got You Covered
By having Snyder's Landscapes maintain your pool, you can enjoy and relax in your pool any time you want. We will clean and brush down your pool in addition to thorough testing to make sure your pool is chemically balanced correctly.  All you need to do is grab your suit and jump in.
Contact Us Today
Reach out to us to learn more about our pool maintenance services and schedule an appointment.